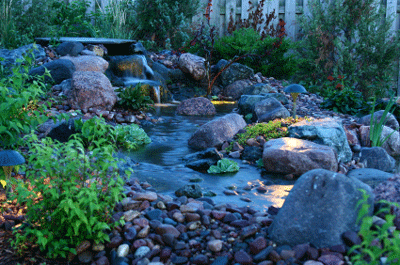 Dine or relax al fresco with outdoor lighting concentrated on dining and seating areas, walkways, specimen plants, trees or water features. Create silhouettes, reflections in the water or light up steps and paths.

Subtle lighting will change the whole appearance of your garden. Heathwood Landscapes can guide you with low voltage LED and fibre optic garden lighting.

Contact Heathwood Landscape Gardeners and transform your garden landscape.